Crimestoppers: be kind and stay safe. For those in lockdown who are suffering domestic abuse, home can be a frightening and even dangerous place. Call Crimestoppers anonymously if you know of anyone affected by domestic abuse
Posted by Highfield Residents' Association on Apr 20, 2020 in News, Uncategorized | 0 comments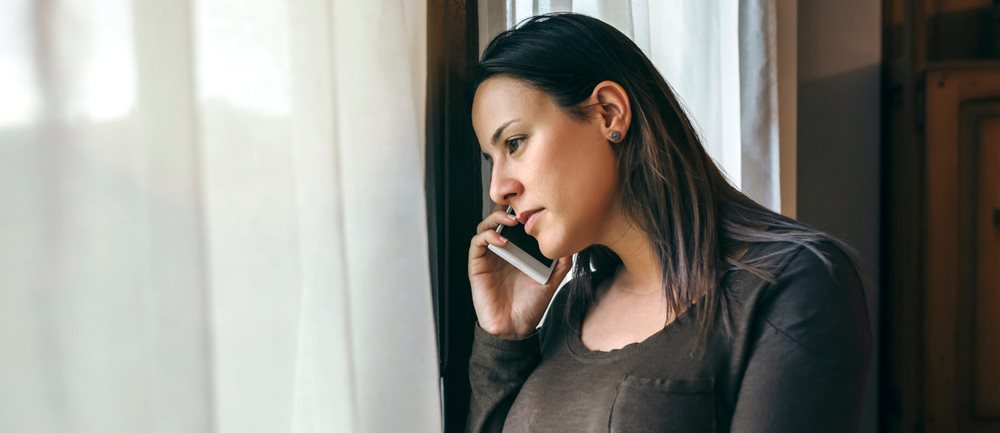 Find out how to help survivors of domestic abuse
Against a background of potentially rising
instances of domestic abuse, Michelle  Blunsom
MBE, CEO of East Surrey Domestic Abuse
Services (ESDAS), tells us how we can support
and help survivors and their dependents.
Remember, you can tell us here at the charity Crimestoppers 100% anonymously if you know someone affected by domestic abuse – speak up for those that feel they can't. Call free on 0800 555 111, or fill in our online form here on our website.
Uncertain times
Whilst individuals, families and the country as a whole face increasingly difficult and uncertain times in the face of the COVID-19 pandemic, it becomes even more important that we work together to ensure that those in need, who may be vulnerable or at risk, get the vital support they need. Although inconvenient for many, the current government measures should increase our safety – but for survivors of domestic abuse and their children, home can be a place of fear and often danger.
Preparing for an uplift in domestic abuse (DA)
We know that the risk to survivors and their children will increase as 'social distancing', self-isolation and the financial impact of the pandemic become a reality. Perpetrators often attempt to isolate their partners from family, friends, work and community, and the pandemic provides them with an increased ability to do so. In China, police reports show DA has tripled during the COVID-19 epidemic. France has reported increases up to 36%, so we are planning for a significant uplift in harm. We are already seeing that survivors' ability to seek support from services like ours has become more difficult as perpetrators spend more time at home.
We're still here for survivors of DA
Since the creation of ESDAS, survivors have shown us their incredible abilities to risk-manage and safety-plan in crisis situations, so we have over many years learnt from the 'experts'. In this time of crisis, we would like to reassure survivors, other professionals and our communities that we, like our colleagues across the country, are still here.
What can you do?
We need you to see every contact with a survivor as an opportunity to provide potentially life-saving safety advice. Our window of opportunity to provide follow-up advice and support safely has also lessened, so the 'one chance rule' is more important than ever.
If you are having contact over the phone with survivors during the pandemic, always presume the perpetrator is present and that you could be on loudspeaker
Please listen out for your neighbours and call for help 999 if you think someone is at risk
If safe to do so, please reach out to anyone you believe is in an abusive relationship and encourage them to contact us for advice and support, particularly around safety planning during these times
If it is not safe for the survivors themselves to contact us, then we are always willing to support friends, family and any professional so they can safely pass information on
Encourage survivors to try and keep a mobile phone with them, and charged at all times if possible.
Ensure survivors are aware of the The Silent Solution system – click here to find out more
Tell them about specialist DA services so when they are able, they can seek support from us
Above all, be kind – survivors and children more than ever need to know that, when this is over and when they are ready, you are there for them and that there is support available
Be kind and stay safe,
Michelle